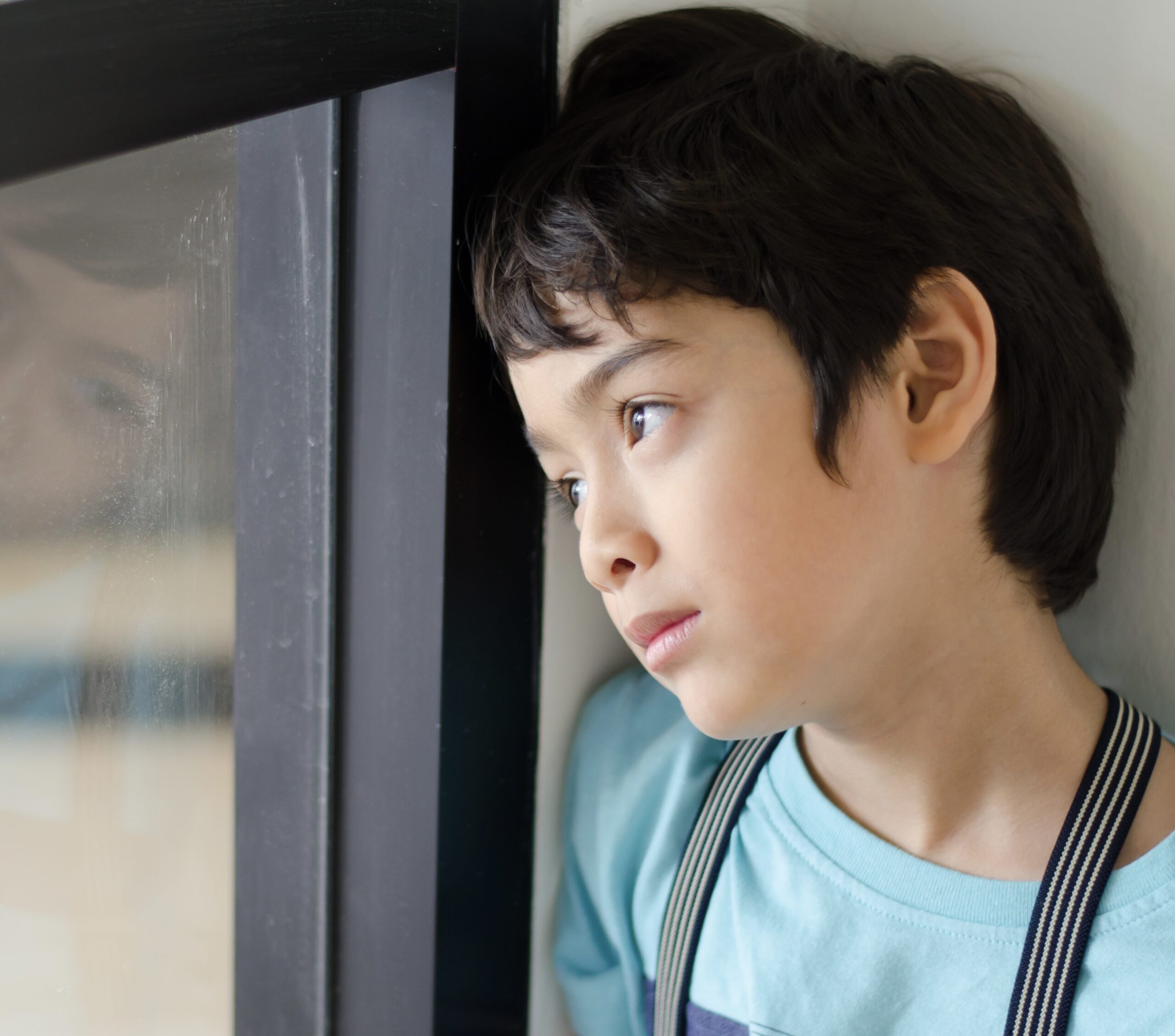 Checking in with kids' mental health
The last few years have seen a considerable amount of progress made regarding mental health. The stigma there used to be around the issue no longer exists – at least not to the same extent. Mental health certainly isn't the taboo subject it used to be.
There is more openness – generally – across society when it comes to the issue. High profile figures, such as England cricketer, Ben Stokes; and US gymnast, Simone Biles, have helped to raise awareness by being open about their own personal struggles. They were roundly praised, respected, and supported for doing so.
All of this is overwhelmingly positive – progress, as we say.
However, we need to be grateful that such progress has been made because not only was it long overdue, it is now also more important than ever in today's world.
This is a growing problem across all age groups and all areas of society.
And it is particularly shocking to see how much it affects young people.
Mental health: Supporting school and parents to identify concerns
The numbers paint a bleak picture. Statistics show that 75% of mental illnesses begin before a person turns 18. In fact, around 50% of mental health problems that occur in adult life start before the age of 15.
Despite the size of the issue, it is estimated that as many of 75% of young people suffering from a mental health problem aren't receiving treatment. Not only that, despite progress being made in this area, around 50% of young people still say they feel embarrassed about mental health.
With around 10% of children having a diagnosable mental illness, it means that in an average class of 30 students, 3 will have a mental health problem.
These are shocking figures.
So, where do schools fit into this?
School leaders need to protect staff wellbeing. The last thing that is needed is to somehow turn teachers into mental health professionals by proxy. There are already more than enough expectations placed on teaching staff. We cannot expect them to take on the full responsibility of supporting the mental health of families and children.
But that doesn't mean that teachers can't be supportive. The daily contact that teachers and schools have with their pupils puts them in a unique position. They have considerable influence on a young person, the potential to have a significant impact – and the knowledge about an individual to be able to spot the signs of mental health problems when a child begins to show them.
So, what can schools do?
Schools can be proactive by sharing positive and healthy habits through communication with parents and by the overall culture and climate that it set within the school. This can take many forms, from promoting the likes of having a decent sleeping routine or the family eating together. Similarly, much can be done in terms of signposting useful information, such as websites like Mind and Young Minds.
It is important that a child feels able to talk to someone when they need to. A friend, parent or teacher might be the most obvious candidates, but equally it could be somebody from a child's wider family. It doesn't really matter who, young people just need to be encouraged to talk to someone if they feel the need to. The encouragement to talk can come from schools.
Mental health: Don't forget the parents
It's a sad sign of modern life that it's likely that many parents will be suffering from mental health issues themselves. Because of this, they are unlikely to be in the best place to support their child's own mental health needs. Even if the parents aren't struggling with their own wellbeing, identifying similar concerns in their children can be very difficult to come to terms with. Some parents feel like failures or worry that they will be judged themselves. Others are concerned that their child will be given a label due to their difficulties.
Some parents will see a school as part of their own support system. Naturally, schools will be good listeners and want to help but there is a balance to strike – the wellbeing of the school's own staff needs to be looked after too.
Safeguarding and knowing when to escalate
Schools – rightly or wrongly – have an important role to play in supporting their pupils' mental health. However, teachers are not mental health professionals. Schools need to identify when a child's needs become so serious that a referral needs to be made so that the child can receive professional help.
School leaders need to be aware of the relevant thresholds. They need to know when it is appropriate to involve doctors, mental health services, or social services. The mental health of young people demands our attention. After all, it is the responsibility of adults to keep young people safe and healthy.
And when young people feel better, we feel better too.